Our team at East Coast Vets provides a high level of veterinary care to our pet community. Our level of care is maintained by the state of the art diagnostic equipment and highly-trained staff used to treat your pet. Some of the services we provide include:
Types of Pets Seen
Dogs
Cats
Rabbits
Guinea Pigs
Pocket Pets (Hamsters, Gerbils, Rats, Etc.)
Ferrets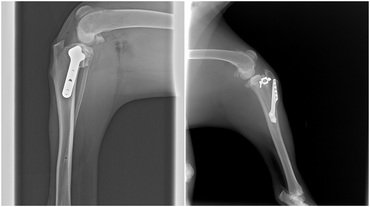 Wellness & Preventive Care
Adult & Senior Wellness
Dental Care/Teeth Cleaning
Geriatric Medicine
Health Certificates
Weight Management Programs
Wellness Exams/Testing/Screening
Wellness Programs/Plans
Diagnostic Testing
Digital Radiology & Diagnostic Imaging
EKG
Ultrasound
In-House Laboratory
Telemedicine
Fecal Analysis
Advanced Testing Through Idexx Laboratories
Parasite Control
Flea & Tick Control
Heartworm Testing & Prevention
Intestinal Parasites
Pet Loss
Euthanasia Services
Grief Counseling
Pet Loss Support
Pet Supplies
Accessories
Nutritional Counseling & Pet Food
Vaccinations & Immunizations
Vaccination Programs/Plans
Surgery & Related Services
Abdominal Surgery
Anesthesia
Blood Transfusions
Hospitalization
Intensive Care Ward
Pain Management
Soft-Tissue Surgery
Spays & Neuters
Ocular and Otic Surgery
Orthopedic Surgery including TPLO/TTA
Other Services & Resources
Home Pick Up & Drop Off
Microchipping and Pet Identification
New Kitten & New Puppy Packages
Pharmacy
Veterinary Specialist Referrals
Hospice
Housecalls
Among the many challenges we have faced during the Covid pandemic is the inability to accompany our family pets into the hospital. East Coast Vets is offering housecall service to alleviate this stress for your pet. Instead of waiting in the parking lot while your pet is inside, we come to you so that you can be there with them every step of the way. We will always utilize appropriate PPE to ensure your safety as well during the visit. We offer comprehensive wellness services, on site treatment for many common illnesses, and diagnostics including ultrasound all in the comfort of your home.